Nigella Seeds Mix Wheat Flour 5 KG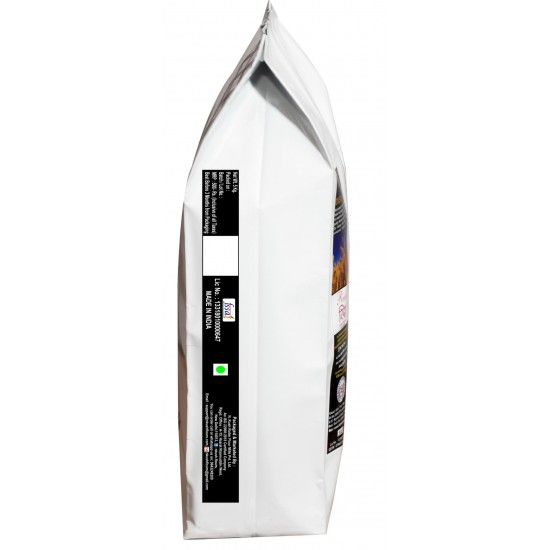 New Hot

Nigella Seeds Mix Wheat Flour 5 KG
Stock:

In Stock

Weight:

5.00kg
Rida Kalonji Mix Atta

Nigella seeds mix wheat flour is a mix of premium wheat and kalonji flour. The grains are thoroughly cleaned using the latest technology machinery. The natural sweetness and quality remains unaltered. No preservatives are added.
Kalonji (Nigella Seeds) are very good for health. They are loaded with vitamins, crystalline nigellone, amino acids, saponin, crude fiber, proteins and fatty acids like linolenic and oleic acids, volatile oils, alkaloids, iron, sodium, potassium and calcium. They keep your heart healthy, addresses breathing problems, lubricate your joints, and are known to have anti-carcinogenic properties.
Feature Points / Health Benefits
1- Help In Fighting Acne
2- Help In Controlling Diabetes.
3- Help In Increasing Memory
4- Help In Curing Asthma & Joint Pains
5- Help In Curing Headaches
6- Have Anti-Oxidant Properties, Purify Blood And Prevent Cancer
7- Strengthen Immunity
8- Help In Weight Loss
9- Help In Controling Blood Pressure
10- Help In Better Functioning Of Kidneys
Nutritional Information (Approximately per 100 Gm)
(1) Energy KcAl, / 100g:369.33
(2) Carbohydrates, / 100g: 75.91
(3) Proteins, / 100g:11.99
(4) Total Fat, / 100g: 1.97
(5) Of Which Sugar, / 100g: 5.04
(6) Dietary Fibre, / 100g: 11.06
According to Research, there is abundance of Nutrients in Nigella Seeds.
Nigella seed contains 35% carbohydrates, 21% protein and 35-38% fat. It contains 100 more important nutrients and all the essential fatty acids-58% omega-6 (linoleic acid), 0.2% omega-3 (alpha-linolenic acid) and 24% omega-9 (mofa). It contains 1.5% magic flyable oils, the main ones being nigelone, thymoquinone, cyamine, carboni and limonene. Nijelone has anti-histamine properties, it loosens the muscles of the respiratory tract, strengthens the immune system and cures cough, asthma, bronchitis and much more. Thymoquinone is a strong anti-oxidant, anti-cancer, anti-germ, anti-fungal, liver protector and improves the imbalanced immune system. In technical terms, its effect is immunomodulatory. The nigella contains minerals like carotene, vitamin A, B-1, B-2, niacin and C and calcium, potassium, iron, magnesium, selenium and zinc. There are 15 amino acids in nigella seeds, of which 8 are essential amino acids. These are the components of proteins and make up proteins. They build and repair cells. There are a total of 20 amino acids in the body, out of which essential 9 cannot be made in the body, so we have to take them by food. Amino acids are a source of energy for the muscles, brain, and central nervous system. They help in building antibodies, strengthening the defense system and aiding in the metabolism of organic acids and sugars.